Have a Great Dog

Website Design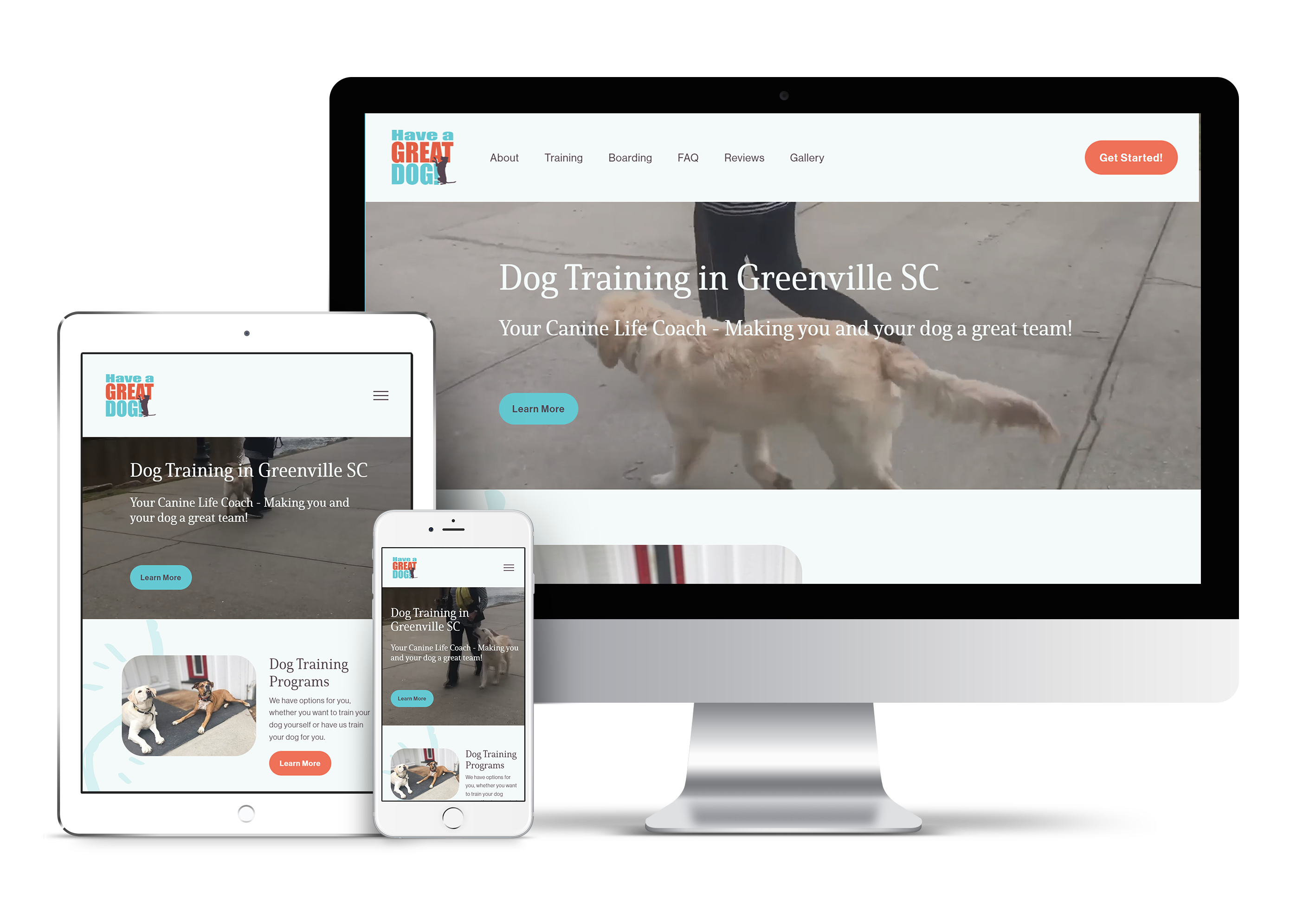 Have a Great Dog is a canine obedience service in Greenville, SC. The client wanted a fresh look that reflected her skills and many years of experience in the dog obedience industry.
During my assessment, I discovered many clients viewed the site on multiple devices. Responsive web design technology was utilized for creating the site so it functioned on phones, tablets and larger screens.
Reviews were important for business and are highlighted on the home page with a link to view more.
The color pallet uses calming teal, with punches of bright coral and aqua for call-to-actions and subtle highlights. A logo, custom style sheet and typography choices were also made. See the design system for the website below.
Have a Great Dog Design System